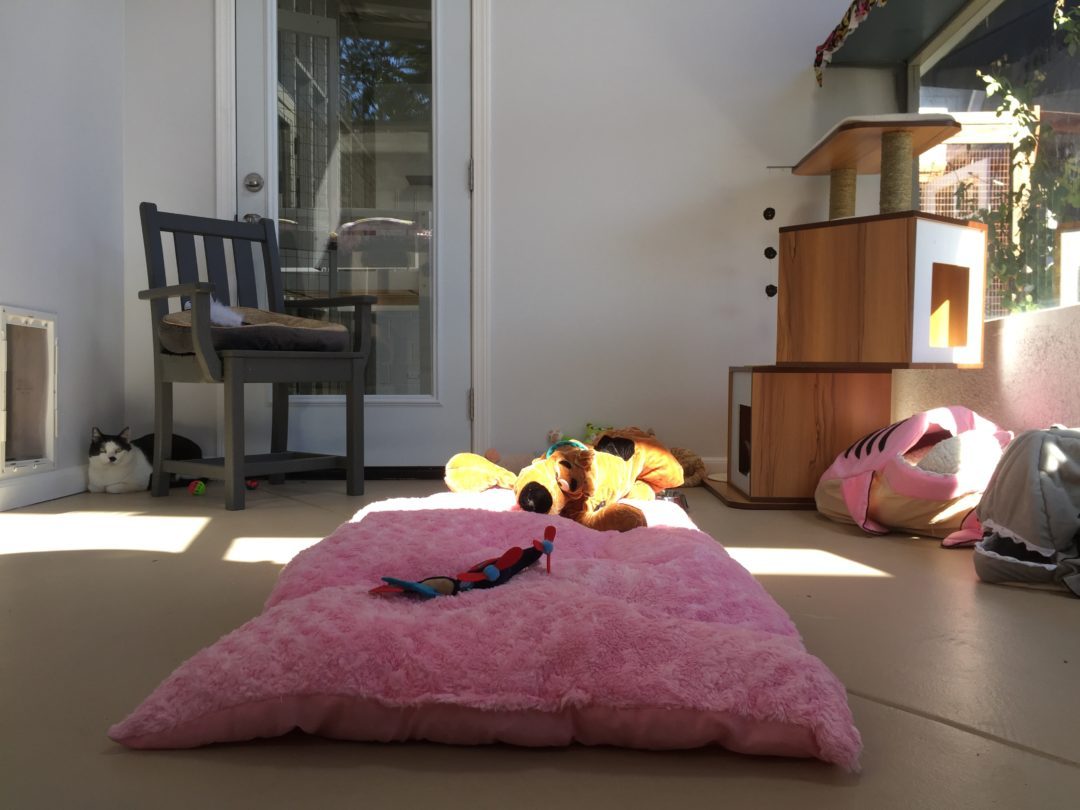 16 Feb

Our New Feline Leukemia Sanctuary Room is Complete

We are so excited to announce that the first phase of our Sanctuary remodel is complete — the new Kitten Rescue Feline Leukemia Sanctuary Room! This afternoon we officially opened the beautiful new living space created just for our FeLV+ kitties.
Why Is a Feline Leukemia Sanctuary Needed?
For those who don't know, FeLV is short for feline leukemia. Feline leukemia is a disease that suppresses the immune system and makes cats more vulnerable to disease. It can be transmitted from one cat to another, which is why our feline leukemia positive (FeLV+) cats must be kept separate from our other residents. (You can read more about FeLV here.) Most shelters will immediately euthanize kittens and cats who test positive for FeLV. However at Kitten Rescue, we believe that FeLV+ cats deserve the chance to live full, happy lives — which is why we've built a home for them at our Sanctuary. We can't wait for our volunteers and visitors to come check out the new Feline Leukemia Sanctuary Room and spend time with these awesome kitties!
The Incredible Transformation
Below you can see incredible before and after photos of the Feline Leukemia Sanctuary Room room, as well as some of our FeLV+ residents acclimating to their new home. Thank you to all of our amazing, compassionate supporters who donated or sent supplies — you made this possible!
Up Next for the KR Sanctuary
Even though the Feline Leukemia Sanctuary Room is complete, our work is never done! Please also consider donating to our Kitten Adoption Center fund. Our next initiative for 2018 is to build a new, onsite Kitten Adoption Center complete with a full-time adoption coordinator. This new addition will allow us to exponentially increase the number of cat and kitten lives we can save. It will also transform our facility into a full-service animal rescue. If you could pitch in and donate, we could really use your help!