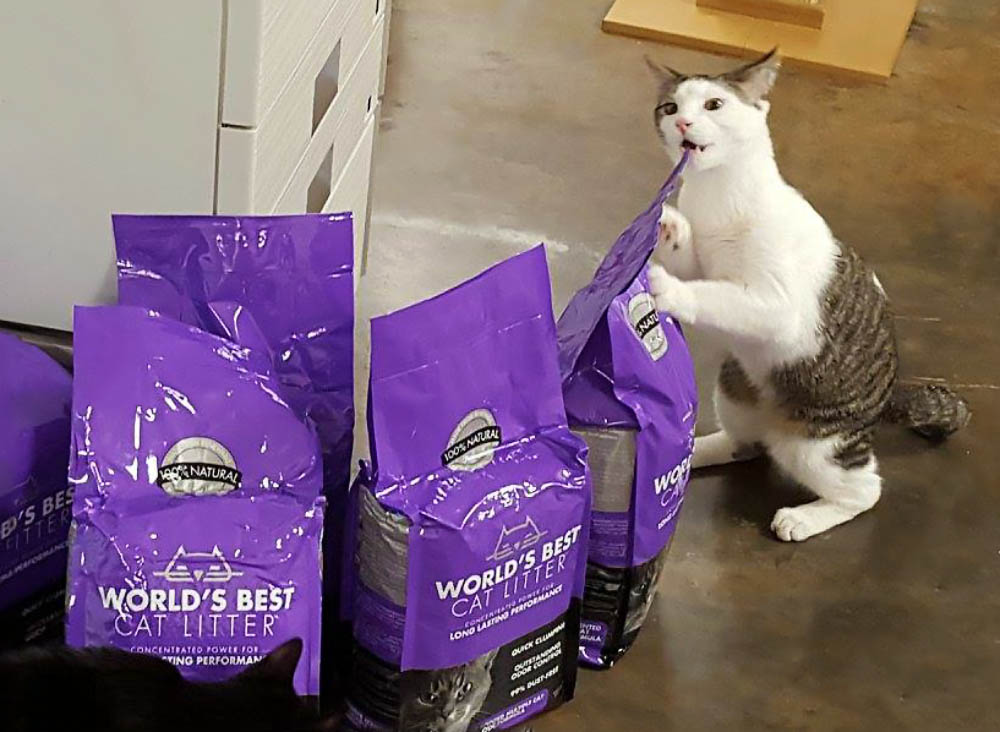 20 Apr

Help KR Win 5K Pounds of Litter in the World's Best Cat Litter Contest

Click on a website and you can help Kitten Rescue win 5,000 pounds of kitty litter in the World's Best Cat Litter Contest — that's all it takes! Now through May 23rd, World's Best Cat Litter is hosting a massive litter giveaway, awarding the winning shelter or nonprofit with 5,000 lbs of free cat litter.

VOTE FOR US NOW!

Besides food, litter is one of the necessities required for the KR Sanctuary and Kitten Nursery to successfully care for the many cats and kittens that call Kitten Rescue home. Winning this contest would be immeasurably helpful for our day-to-day sanctuary and nursery operations and would help us create the best possible environment for rescued cats. Additionally, if we win, a portion of the litter would be distributed amongst our network of dedicated foster volunteers, who shoulder the lion's share of care for the homeless cats and kittens that we take in. Our foster volunteers provide endless amounts of time, energy and love in caring and rehabilitating the animals they are fostering in their homes. Helping our KR fosters with litter is one way to make their work a little easier — and to sustain our mission of no more homeless cats in Los Angeles.

Vote daily for Kitten Rescue now through May 23rd. Bookmark this page and come back again tomorrow! A few seconds a day, and you can make a world of difference in the lives of homeless cats and kittens.