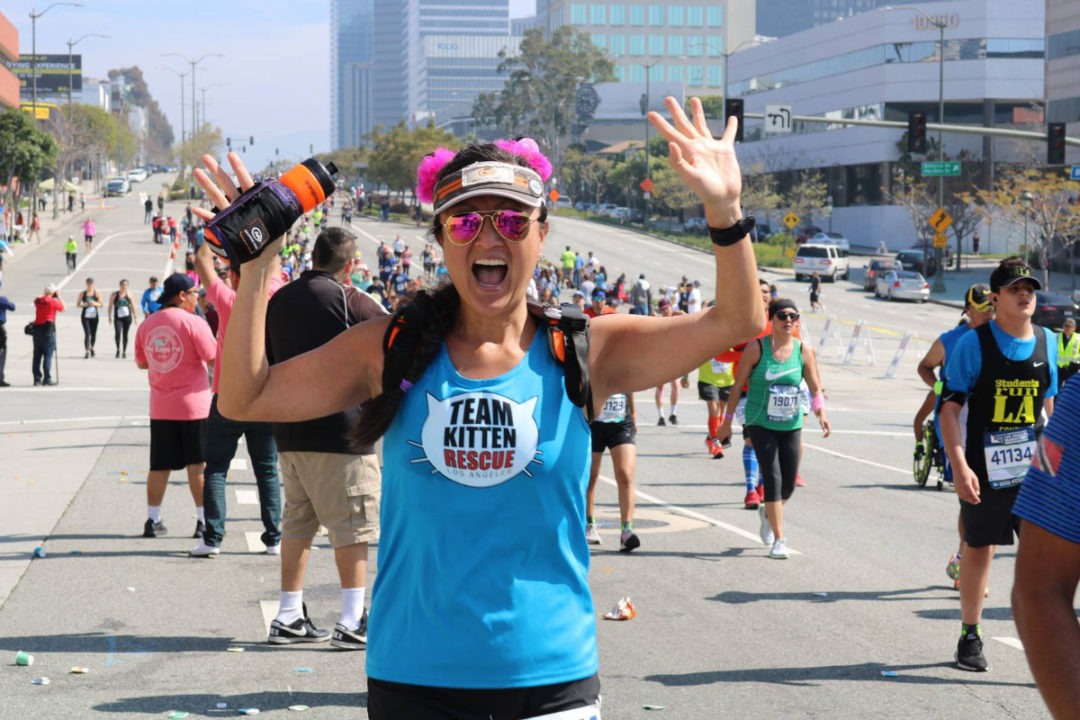 29 Mar

Kitten Rescue Came and Conquered the 2017 LA Marathon!

Kitten Rescue was honored to be an Official Charity of the 2017 Skechers Performance LA Marathon for the 6th year in a row. On March 19th, our dedicated athletes ran 13.1 miles in the Charity Relay and 26.2 miles in the 2017 Los Angeles Marathon and raised money to save homeless animals.

We have raised $78,000 so far! Help us reach our fundraising goal of $100,000 by Memorial Day! We are grateful for any amount of donation.

This year's team festivities included a kick-off party, meet and greets, fundraisers and a post-race wrap party… plus tons of camaraderie to help everyone on the team finish the run itself! The LA Marathon is a great run — or walk — to save homeless animals. Check out the fun and all of the pictures on our Facebook page.

DONATE TOWARDS OUR GOAL!